"Liminality" CD (Hard Copy)
Liminality CD - The songs from Liminality have played on 103 stations from 13 countries and have crossed over into 16 genres: Jazz, Smooth Jazz, Cool Jazz, Latin Jazz, Brazilian, Fusion, Funk/Soul, Pop/Rock, Easy Listening, Eclectic, Gospel, Healing, Inspirational, Spiritual and World. Please listen to the songs and check out the playlists page! TO PURCHASE USE THE BUY NOW BUTTON TO YOUR RIGHT!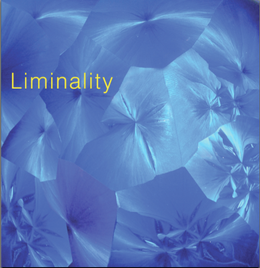 ORDER YOUR PERSONALLY AUTOGRAPHED CD NOW AND LET ME KNOW HOW YOU WOULD LIKE IT SIGNED! 
To buy MP3's please visit our store!

The songs from Liminality have crossed over into 16 genres of music and have charted in Top Ten positions!  With such a wide spread appeal this music has a little bit of something for just about everybody!
Liminality is a period of transition, a threshold, where normal limits to thought, self understanding and behavior are relaxed...a situation which can lead to new perspectives. Where one's sense of identity dissolves...to some extent.  The result is a unique perspective on what has come before...and what may come next...