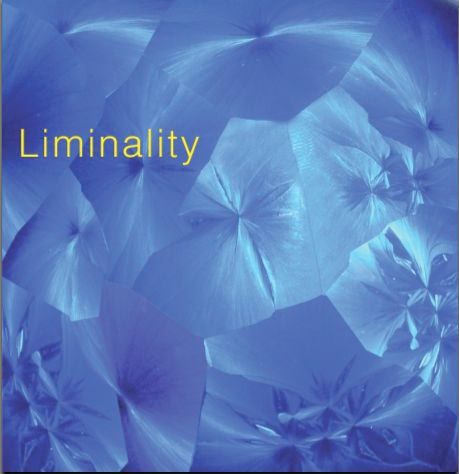 CAVALLINO MUSIC   
FOR IMMEDIATE RELEASE
Premiere CD "Liminality" from Los Angeles based multi-instrumentalist, composer, producer, arranger, engineer, Alan Weisman, is now available at www.liminality.net.
Inspired  by  a  2004  tip  to  Brazil  where  he  witnessed  the  spectacular  nighttime  street  drummers  in Salvador  de  Bahia,  Alan  Weisman  has  brought  together  some  of  L.A.'s  hottest  musicians  from  Brazil,  Sri  Lanka,  New  York  city,  Massachusetts,  and  California.   The  disc  features  11  vibrant  tracks  ranging  from  tight,  hybrid  grooves  to  chill  and  reflective  textures.  The  guitar  seems  to  float  over  the  rhythm  tracks creating a soulful and relaxing atmosphere.  
Long  a  fan  of  Brazilian  culture,  the  project  represents  the  culmination  of  a  dream  that  began  when  Alan  sat  transfixed  by  the  sounds  and  images  of  the  classic  1959  film,  Black  Orpheus.  "I  felt  the  passion  and  soul  of  the  Brazilian  heart  and  song  when  I  saw  that  film,  so  you  can  imagine  how  happy  I  am  to  now  have  a  recording  that  features  Carlinhos  "Pandeiro  de  Ouro"  who  actually  appeared  as  the  musical  child  star of that movie."  
In  addition  to  Carlinhos  on  percussion,  other  notable  guest  musicians  on  the  CD  include:    Hussain  Jiffry  on  bass  who  has  played  with  Herb  Alpert  and  Lani  Hall,  Sergio  Mendes  and  Chaka  Khan;  Jimi  Macon  on  guitars  has  played  with  James  Brown,  Sly  Stone,  Natalie  Cole,  Kool  &  the  Gang,  and  The  Gap  Band;  Rebecca  Kleinmann,  flute  and  vocals  has  played  with  Airto  and  Hermeto  Pascal;  Fabiano Nascimento plays 6 and 7 string guitars; Angel Short sings lead vocals and Annie Liveingstone sings background vocals;  Pablo Fagundes plays harmonica.
For  Mr.  Weisman,  this  first  solo  project  follows  work  composing  soundtracks  for  programs  on  PBS,  as well  as  session  work  in  Los  Angeles  for  television.  His  production  skills  were  sharpened  working  in  Dave Grusin's  studio  at  GRP  records  on  eleven  of  their  releases.  In  addition  to  drums,  he  also  performs  on acoustic  guitar,  piano,  and  steel  drum.  The  resulting  blend  offers  a  musical  story book of several styles seamlessly blending together from Funk, Sambas, Bossa Novas to sultry and poignant ballads.  
There is a lot of power that comes from this fresh, new, all original music. One tune has lyrics that will open your eyes, heart and mind as the melody unfolds.
Check the website, www.liminality.net for more information on the release and to hear samples of each song.
The paper content of this CD has been manufactured using recycled materials.
ORDER YOUR PERSONALLY AUTOGRAPHED CD NOW AND LET ME KNOW HOW YOU WOULD LIKE IT SIGNED! 
To buy MP3's please visit our store!

The songs from Liminality have crossed over into 16 genres of music and have charted in Top Ten positions!  With such a wide spread appeal this music has a little bit of something for just about everybody!
Liminality is a period of transition, a threshold, where normal limits to thought, self understanding and behavior are relaxed...a situation which can lead to new perspectives. Where one's sense of identity dissolves...to some extent.  The result is a unique perspective on what has come before...and what may come next...